PROCESSED AGRICULTURAL PRODUCTS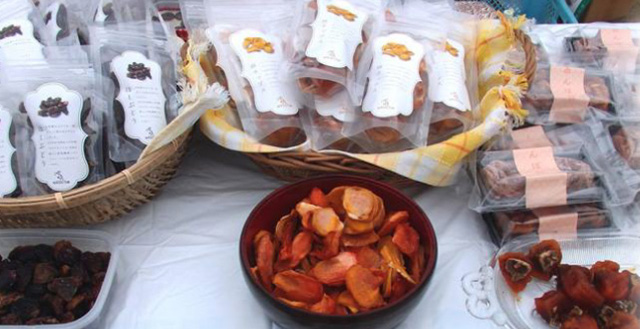 Dried fruits
Carefully dried to bring out the original taste.
Jams and Confitures
These are made from fruit harvested in our garden, and there are various kinds in every season.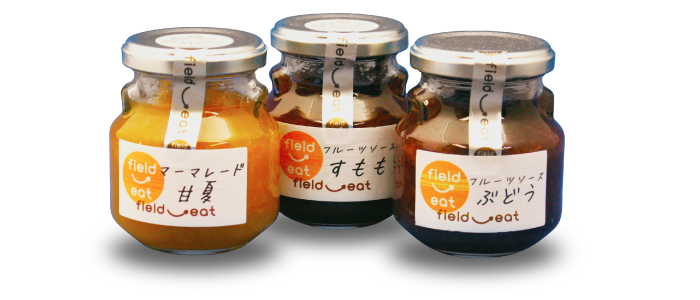 UMEBOSHI
(pickled plum)
Our UMEBOSHI pickled plums are salty.
We continue the traditional way of preserving them longer by raising the salinity.
* Picture shows a plum at the time of preparation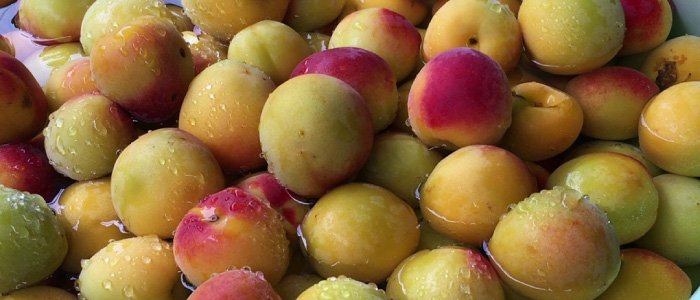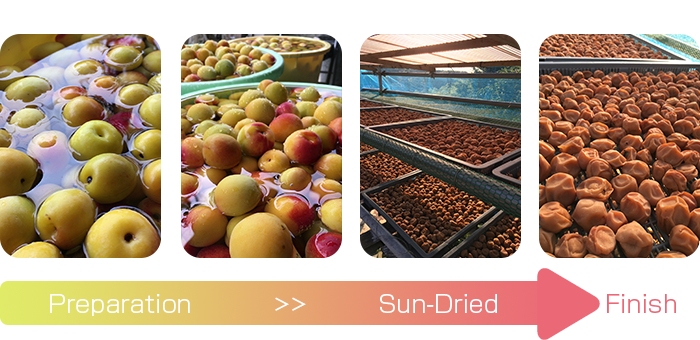 Most of the above products can be purchased at our online shop.